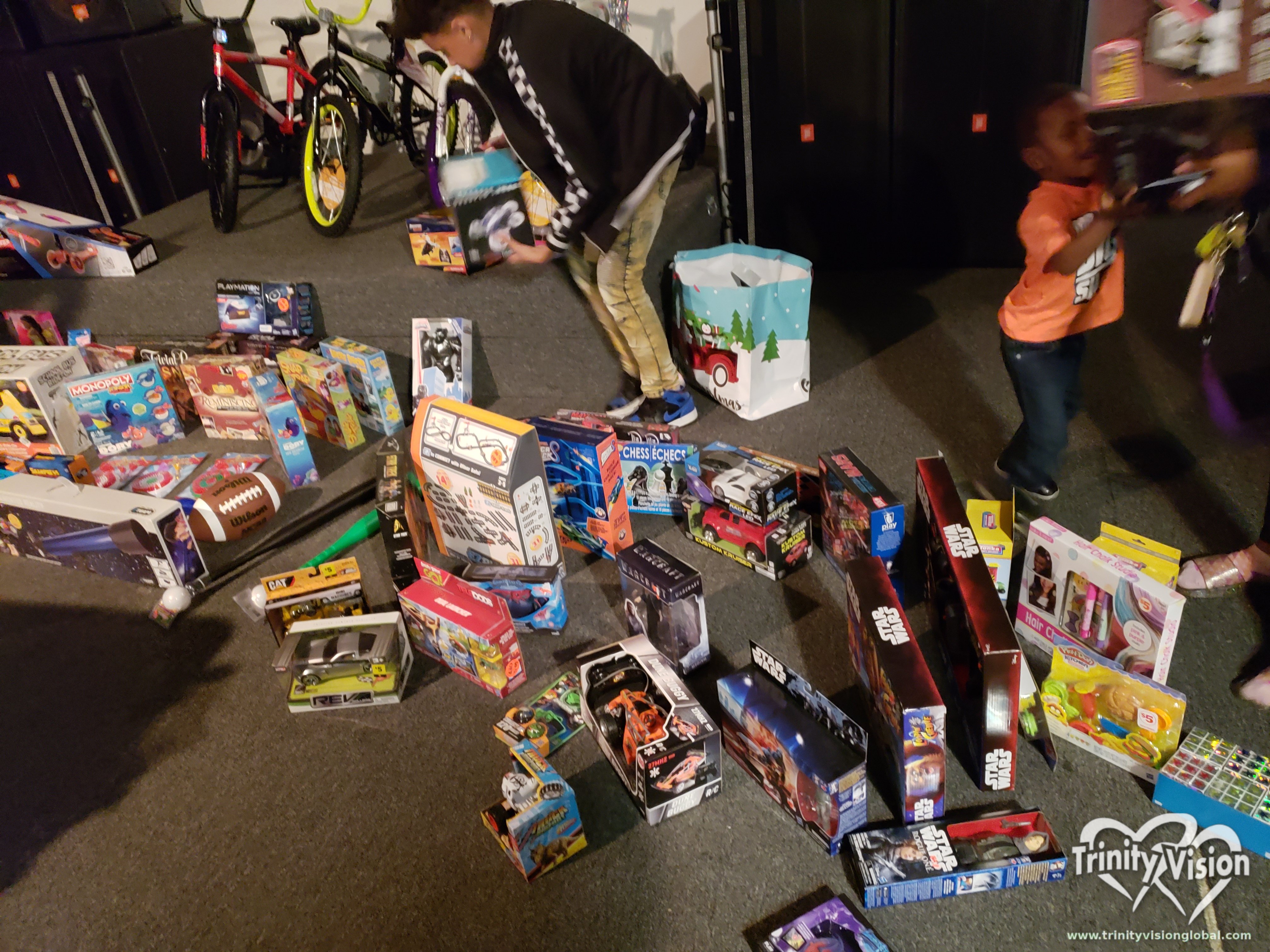 Macon, GA — Trinity Vision Global helped Johnny Roquemore and the Cowboy Nation of Middle Georgia distribute over 600 toys and six bicycles to families in Middle Georgia for Christmas.  Donors donated enough toys to ensure each child received three toys.  Six lucky children won bicycles through a game of musical chairs. 
Throughout the program, more toys were delivered to the Ice Bar and Grill, which ensured all children will have a great Christmas this year.  Over 200 families were served at today's Christmas event.  Johnny Roquemore, the Cowboy Nation of Middle Georgia, and Trinity Vision Global thanks all donors for their contributions to make this program a huge success.   We also thank the Ice Bar and Grill in Macon, GA for providing a location to host this toy drive.
About Trinity Vision Global
Trinity Vision Global is dedicated to making a difference locally as well as globally by providing resources and services to individuals, families and to those whom support those citizens and by providing self-management, empowerment skills.
If you wish to make a donation, please make a contribution via PayPal.