Looking to wind down after a long busy day.  Join us every 1st Wednesday from 6pm to 9pm for Business after Hours at Trinity Vision.  This social networking event is for business owners and those looking to start their own business.  Those in attendance will be given an opportunity to discuss their business.  We will discuss the following topics for your business:  growing your business, pooling resources, entrepreneurship, community impact, starting a business, fundraisers, business trips, and building projects. For more information, contact Dr. Angie Eugene at (478) 335-7565.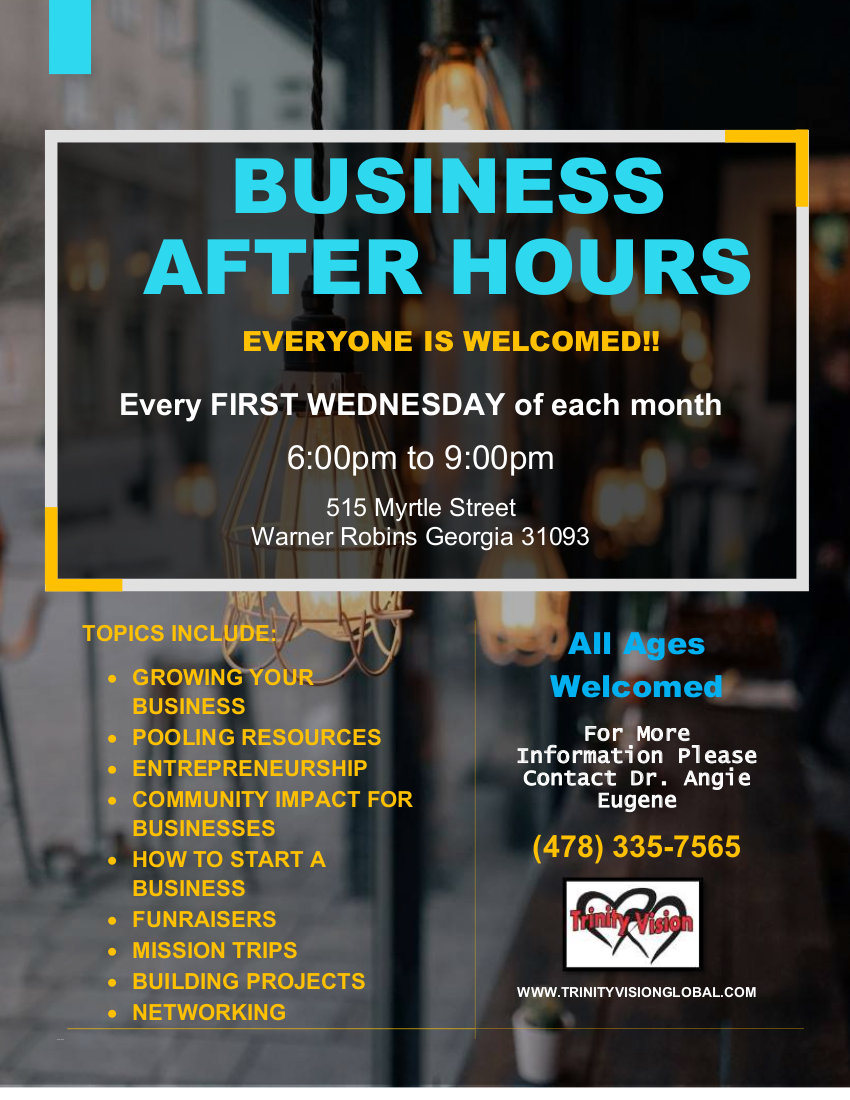 About Trinity Vision Global
Trinity Vision Global is dedicated to making a difference locally as well as globally by providing resources and services to individuals, families and to those whom support those citizens and by providing self-management, empowerment skills.
If you wish to make a donation, please make a contribution via PayPal.