Rock for Fun is a family friendly event for all ages.  Join us every 2nd Saturday and 3rd Tuesday of each month for rock painting and networking.  During Rock for Fun, there will be discussions on the following topics:  painting rocks, art, stenciling, pooling resources, entrepreneurship, and the community impact of painting rocks.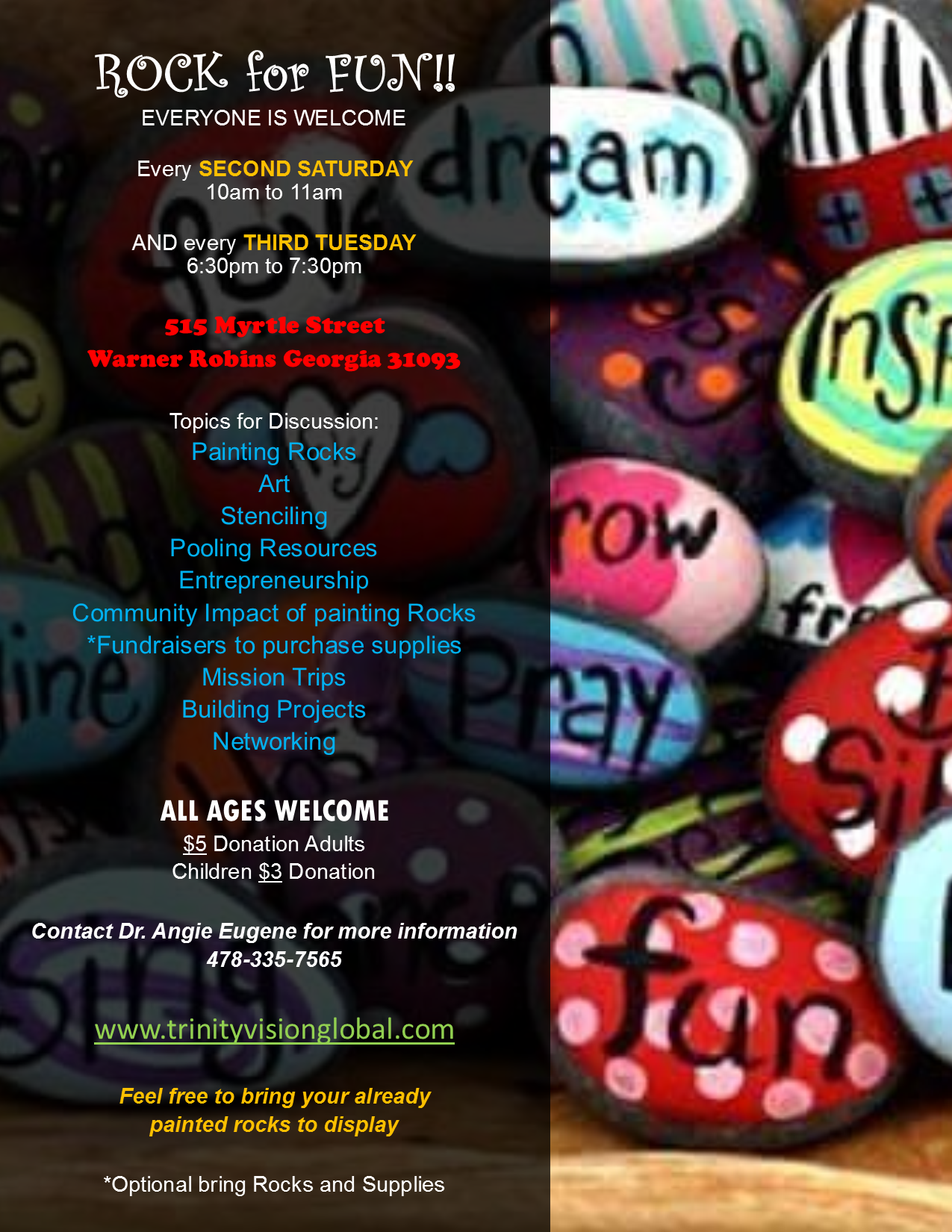 About Trinity Vision Global
Trinity Vision Global is dedicated to making a difference locally as well as globally by providing resources and services to individuals, families and to those whom support those citizens and by providing self-management, empowerment skills.
If you wish to make a donation, please make a contribution via PayPal.