The Males Let's Talk Roundtable Discussion happens every 2nd Tuesday from 6:30pm to 7:30pm.  Join Mr. Billings and the guys after work for some great men's only discussion.  Conversations at Males Let's Talk are confidential, so feel free to share.  Please contact Mr. Billings at (478) 952-1830 for more information. 
Conversation topics include, but are not limited to the following:  relationships, family issues, sex, faith, world and community concerns, starting a business, fundraising, and building projects.  We look forward to seeing all men at 515 Myrtle Street ,Warner Robins, GA 31093.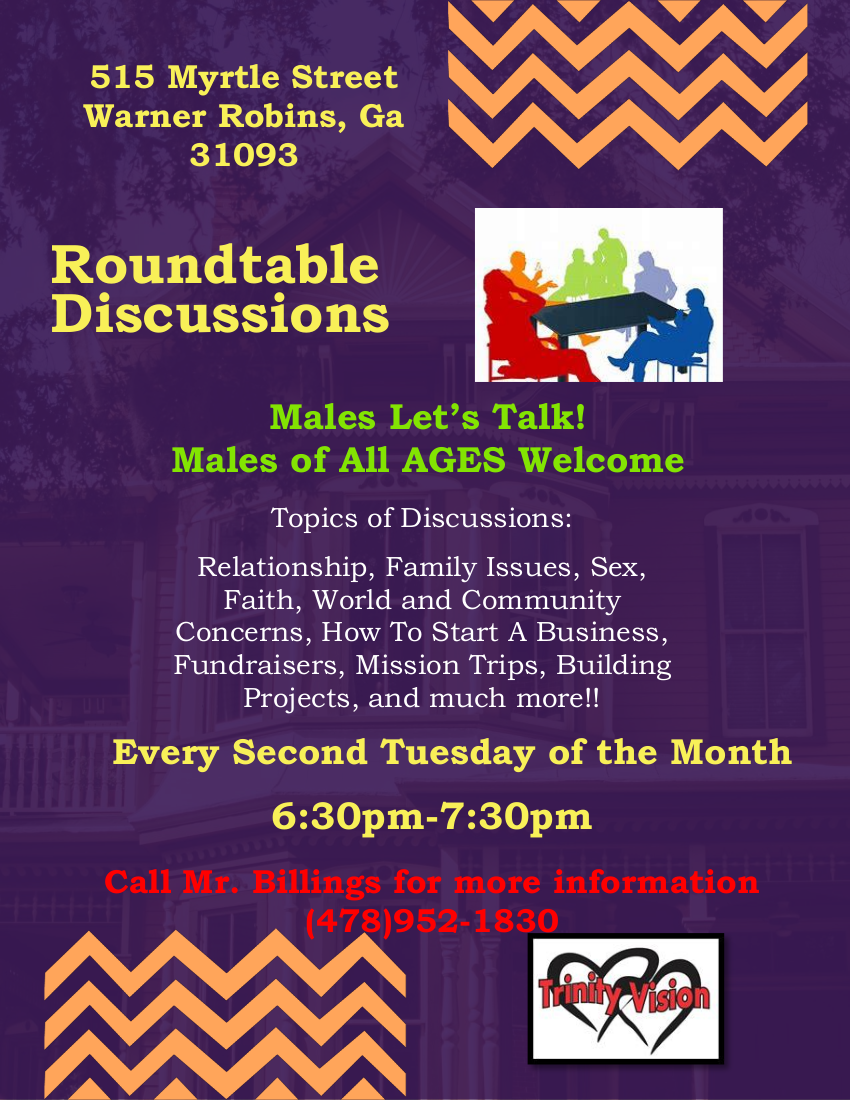 About Trinity Vision Global
Trinity Vision Global is dedicated to making a difference locally as well as globally by providing resources and services to individuals, families and to those whom support those citizens and by providing self-management, empowerment skills.
If you wish to make a donation, please make a contribution via PayPal.