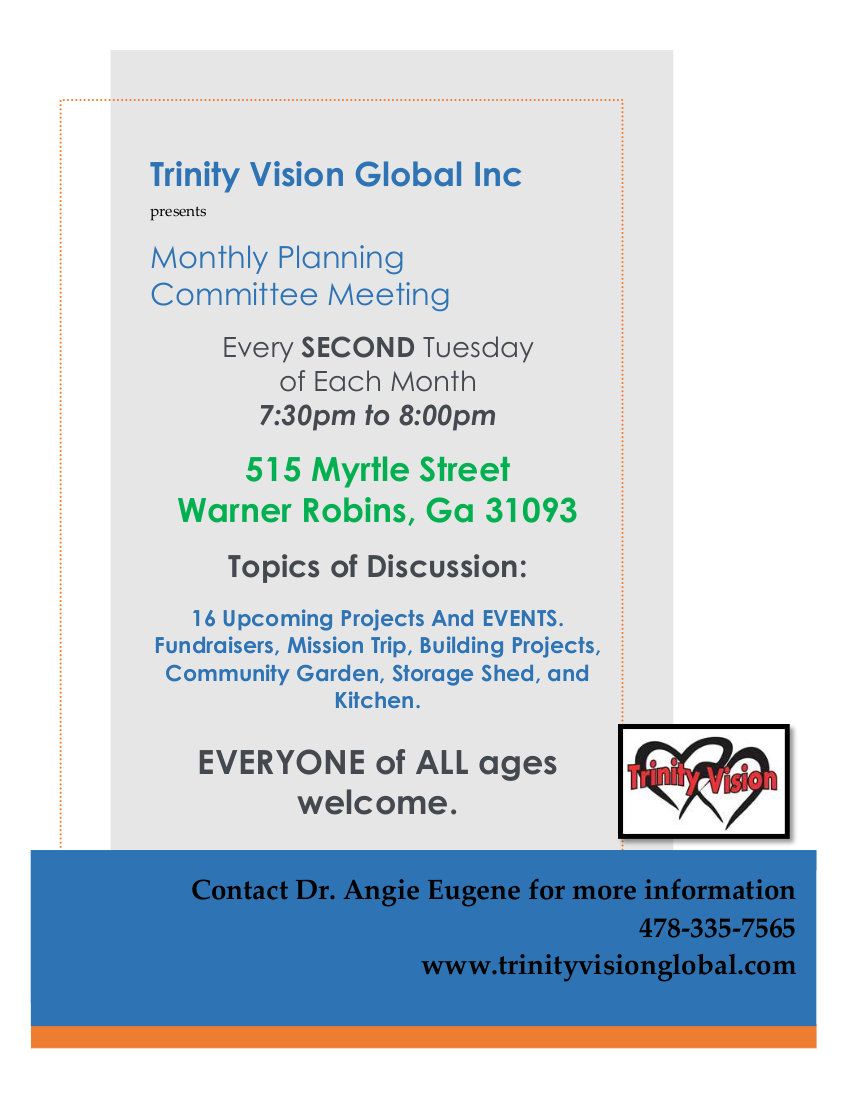 Trinity Vision Global has its monthly meeting every 2nd Tuesday of each month from 7:30pm to 8:00pm.  Whether you're currently a volunteer or are looking to become one, join us at our meetings to learn what we're doing in the community and how you can help.  We will discuss fundraisers, mission trips, building projects, community garden, and more.  We also welcome suggestions.  Contact Dr. Angie Eugene at (478) 335-7565 for more information.  The public is invited.
About Trinity Vision Global
Trinity Vision Global is dedicated to making a difference locally as well as globally by providing resources and services to individuals, families and to those whom support those citizens and by providing self-management, empowerment skills.
If you wish to make a donation, please make a contribution via PayPal.